StoryCompass - Website UX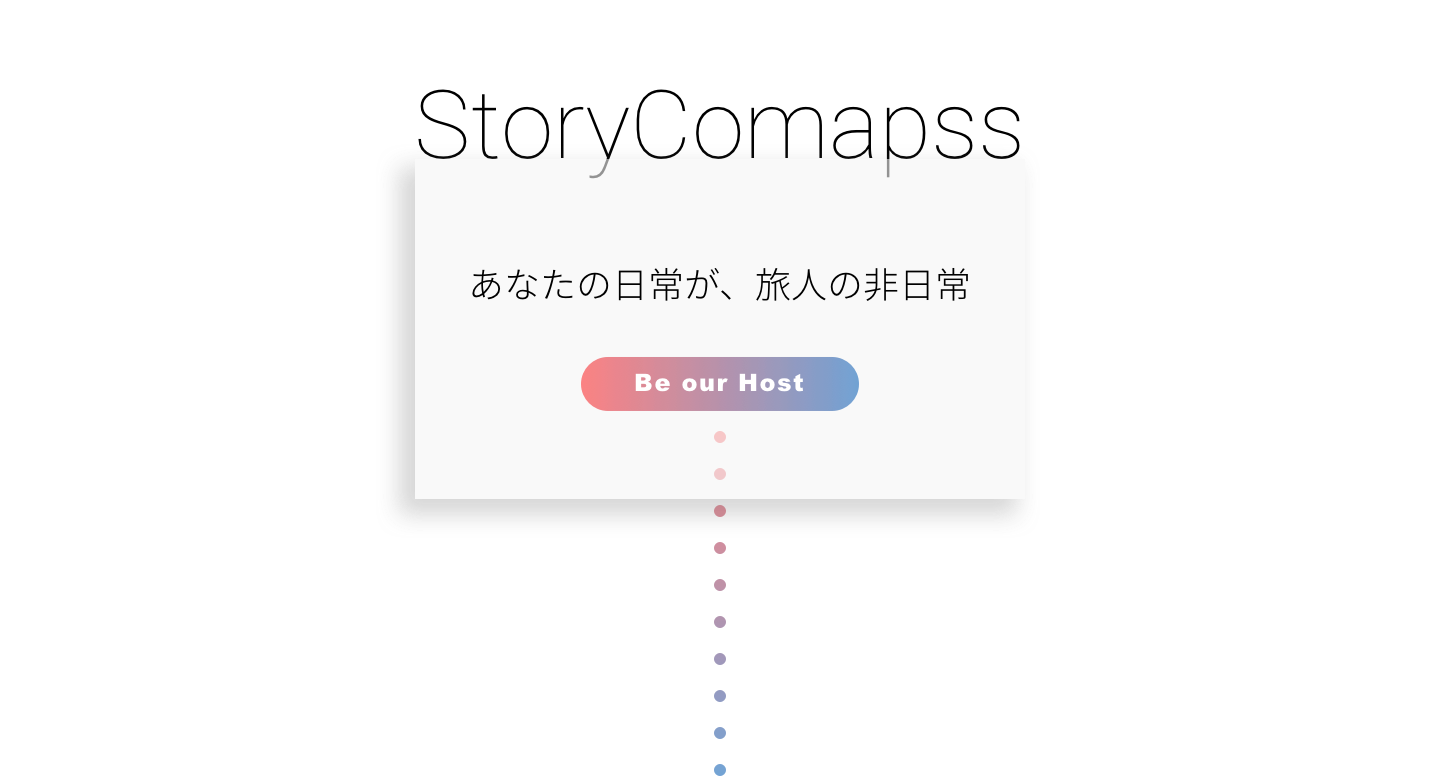 Story Compass is a guide matching Startup project. Company's goal is building the best P2P tourism service in Japan.
First,sat down with client, Fill out the business model canvas with them, make sure all member share the same understanding of what they going to build.
Recap the business intention
By defining the MVP site,low down the cost of time and money. 
1. A stable site with basic functions,such as information,sign in/up, post and reservation.
2. Acquire users, validate business model.
Then, We spent 1 month gathering users' survey, to understand what they interest when they travel. We were particularly interested in seeing if customers have different needs depend on what kind of trip they plan to go, and how much they interact with local travel agency.
After We conducted user data research, We then set out our first ussr case study. We used research methods such as open card-sorting and storyboard.
Responsive Design for Different viewports
A lot more
What you've seen here is a very small part of the project and I have worked on it for about five months, including design, peer review and iteration.. I'm so glad how much I've learned by refreshing this project.